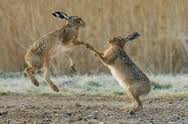 JANUARY A new year, a new day! A trip out on a blue Dawes bicycle on a crisp and bright January morning for a gentle tour around some villages close by. Every season in the Cotswolds is just lovely – you don't need an excuse to visit, just arrive with gloves, scarf, warm socks and preferably a cosy coat.
Joy oh joy! Spotted two hares in a field chasing, jumping and what looked like dancing  over newly tilled earth with a pair of partridges politely pecking and passing the time close by. Further on in Kencot, a single woodpecker was knocking madly at a favourite local tree and a family of ten long-tailed blue tits jostled for position on a swinging bird feeder in Broadwell.
Pedalling home a trip to the lovely Cotswold Woollen Weavers in Filkins, based in a series of 18th century barns is in order to check out their gorgeous blankets of Oxfordshire and Gloucestershire checks, woollen textiles, traditional toys and quirky artefacts, the history and the unique warm smell of the place. The old limestone floored tea room with comfy worn wooden chairs, paintings, magazines and local ceramics is the place to stop to mull over tour guides and plan next steps.
Returned with glowing cheeks and appetite for lemon drizzle cake bought from a friendly neighbour and volunteer at the local community shop in the village. The shop is stocked with all sorts of things including fresh vegetables, fruit, and the delight of warm croissants and bread on Saturdays, local produce and jars of jams and honey and everyday essentials.
The village shop runs from a building made possible by a chancellor of the exchequer, Sir Stafford Cripps, whose family farm and home was in Filkins, and was built by local craftsmen along with a 1930s open air village swimming pool and bowls club. No-one swimming or playing bowls today but with some snowdrops and aconites appearing on verges and around some hornbeam trees it will soon be time!