Four Fabulous Festivals….including a Circus!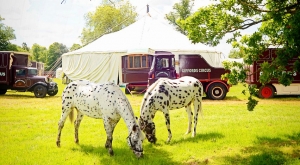 We just love festivals and events here in the Cotswolds. High summer in July and August is a perfect time to throw a few essentials into a bag, throw cares to the wind and book some time out and some tickets.  Fabulous feasting, creative workshops, amazing markets, acrobatics and non-stop music – and options for a bit of sleep in between. Name your indulgence and delight and the festival probably has it in bucket-loads. Maybe glam it up and splash out on some decent accommodation while you are there on the festival site or do your own thing and bring your own tent and gear for all weathers. Alternatively, stay off-site from the festival itself in one of the villages with a room, or place of your own with crisp clean sheets, a bath or shower all to yourself and full Cotswold breakfast to boot. Take a peek at Cotswold Village Rooms and book with the owners direct. Just a tip – although we love doing things on a whim, places to stay book up quickly so get onto it as soon as possible.
Do check out the Festivals and events page on this site but here are four events really worth travelling for. Hover and click to take you through….
Cornbury Festival at the Great Tew Estate, near Chipping Norton
What makes it special? Eclectic, eccentric, top-class party, carnival charm
When is it? 7-9th July 2017
Wilderness Festival at Cornbury Park, Oxfordshire
What makes it special? Award-winning, wild, wonderful, inspiring, awesome, unique
When is it? 3-6th August 2017
Giffords Circus at different locations in the Cotswolds
What makes it special? Magical, quirky, creative, utterly entertaining, great food and restaurant in the Circus Sauce tent
When is it? Dates throughout the spring summer months on village greens from 12 May – 24th September 2017
The Big Feastival at Alex James's Farm, Kingham, Oxfordshire
What makes it special? Feasts, family, funfair, markets and makeovers, fabulous music and revelry
When is it? 25- 27th August 2017  Bank Holiday Weekend